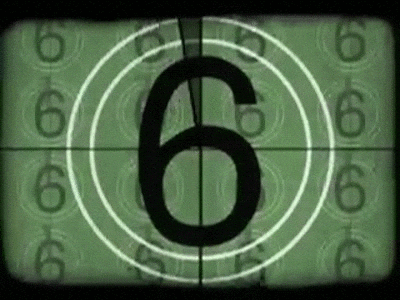 It's the final countdown to #RICE23! We're ONE WEEK away from seeing you all in Chicago for the Retail Innovation Conference & Expo to experience the latest in connected commerce.
To make sure you're prepared, we put together a short checklist of immediate action items before arriving onsite and a high-level agenda of what to expect each day. Check it out below!
#RICE23 Attendee Checklist
Hotel Reminder!
This is an absolute must! Book your hotel asap if you haven't yet. Book here.
Event App Info
We highly encourage you to start building your agenda in the event app and start adding sessions to your personalized schedules. You can also start interacting with fellow attendees and set up 1:1 meetings through the community tab. Trust me, the app is your trusted resource throughout the entire event! Download here.
Tuesday, June 13
Deep-Dive Workshops
Spots are filling up to attend the workshops! If you haven't yet, be sure to log in and save your seat for up to three sessions. (Note: Workshops are only open to brand and retailer executives.)
Innovation in Action Case Studies
Dig into real-life implementations and success stories. During these 45-minute sessions, you'll hear how brands are using cutting-edge technology to optimize customer experiences and the lessons they've learned from initial rollout to optimization.
Store Tours
Save your spot to explore buzzing neighborhoods in Chicago with Insider Trends. There is a limited capacity to attend, so don't delay any longer to participate! Sign up for this experience by logging in to your account here and clicking "Add Sessions & Events", then add Store Tours to your cart and checkout. Use code ST50P to get 50% off! *Store Tours is available to Retailers / Brands only. Details here.
D2 Summit: Retail Edition
D2 x RICE is committed to providing education on the ever-evolving world of Web3 for the retail sector. The importance of digital identity and self-expression presents unique opportunities specifically for fashion and beauty players, but we are seeing movement in other categories, such as apparel and specialty, too.
This one-of-a-kind program is included with a #RICE23 All-Access Pass. The team has been hard at work building out an agenda that showcases new ways of connecting, co-creating and fostering customer loyalty. Check it out here.  
Wednesday, June 14
We kick-off the event at 9:00am with our extremely inspiring keynote speakers, Nikkia Reveillac and Johnny Earle before heading into our three micro-conference programs: IRCE, Design:Retail and the Retail Innovation Summit. View the full agenda here!
Expo Hall Happenings
As a reminder, the Expo Hall opens on Wednesday, June 14 and closes in the afternoon on Thursday, June 15. Check out the experiential activations and expo tours on the show floor! Get all the details below.

Curated Expo Tours

Get an in-depth look at some of our key exhibitors and activations during our exclusive Expo Tours! Hosted and curated by Insider Trends, the Expo Tours are fine-tuned for specific teams and functions, so you can dig deep into key solutions for your needs. See the schedule and register now!

The Official Johnny Cupcakes Pop-Up, Powered by Shopify
Venture into the whimsical world of Johnny Cupcakes! After Johnny Earle's keynote, he'll be serving customers at his exclusive pop-up experience on the show floor. Powered in partnership with Shopify, this mobile store concept will bring the best of Johnny Cupcakes' "fakery" to life and give attendees the chance to shop the brand's deliciously clever collections of t-shirts, stickers and greeting cards.
VM Versatility: Immersive Digital Path to Purchase
Attention all store design and visual merchandising teams! If you're interested in seeing how you can elevate digital content and storytelling in physical experiences, you'll want to check out this activation.
Sponsored by CS Hudson & Glass Media, this activation will showcase the power of convergence. Walk through a series of modular vignettes that illustrate a highly immersive, customizable and digitally enabled experience.
Social Commerce Showcase
Sponsored by iAdvize, this activation will get you to experience the power of social commerce and see how brands are embracing shoppable content, powerful advertising and other capabilities. Chat with experts to learn how you can turn social curation and inspiration into tangible action.

Thursday, June 15
We start the final day at 9:00am sharp with our Title Sponsor, Adobe, for an exciting panel session between PayPal, Adobe and Whisker! Next, we'll head into our three micro-conference programs: IRCE, Design:Retail and the Retail Innovation Summit to end the day and overall event!
AND THAT'S NOT ALL! While the main agenda for #RICE23 ends at 12:30pm, we have an exciting event with our friends at Future Commerce happening from 2:00pm-4:00pm on Thursday, June 15. Read all the details below!

The Visions Summit
Taking place at #RICE23 on Thursday, June 15th, the Visions Summit is an event designed for future-minded entrepreneurs, business leaders and intellectuals to draw inspiration from, and add to, the intersection of culture and commerce. The summit will mark the unveiling of Future Commerce's Visions Report and offer a thought-provoking agenda on the intersection of culture and commerce. (Note: $95 Add-On Fee to #RICE23 Registration)
PLUS! If you're attending the invite-only Masterclass from 2:00pm-4:00pm on June 15, be sure to review the details in the app. 😉
---
Well, that's it for now! We look forward to welcoming you to Chicago for an amazing experience. See you all soon!