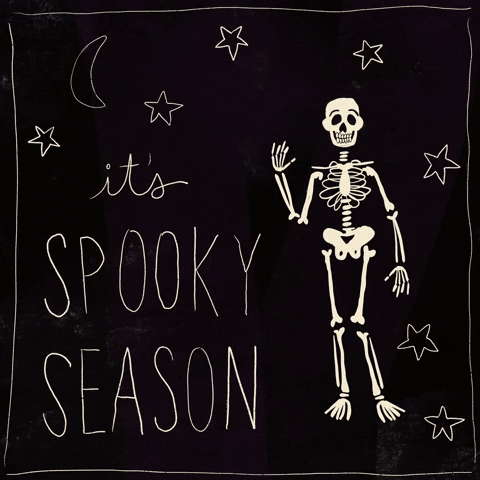 Spooky season has arrived! Halloween movies are streaming, jack-o-lanterns are being carved, pumpkin spice lattes ("PSLs") are overflowing, and skeletons, spiders, and tombstones are making their debut in your neighbors' front yards as front porches are brightly lit. Welcome back, Halloween décor, let's gear up for trick-or-treaters!
According to Bloomberg, U.S. consumers plan to spend an average of $100 on costumes, candy and décor, as well as other items, with total spending expected to reach a record $10.6 billion. With Halloween less than three weeks away, more than 6 in 10 North Americans are planning to celebrate the spooky holiday. What's more, recent Salesforce data found that 62% of Americans and 63% of Canadians don't plan on letting inflation scare away Halloween this year. The top four spending categories for U.S. consumers this year will be candy (79%), decorations (50%), costumes (48%) and party supplies (20%).
So, how are brands and retailers getting in the Halloween spirit to "put a spell" on consumers to capture their hearts (and their wallets)?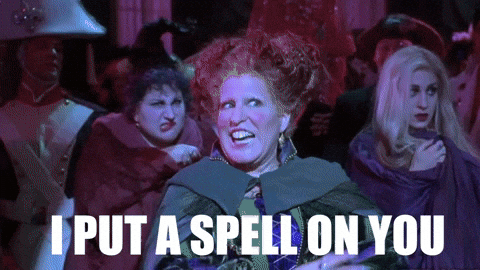 Halloween Highlights from Brands & Retailers
From pet costume contests to spooky home décor, limited-edition makeup products, DIY costumes, special candy, new Halloween-inspired baked goods, party accessories, you name it, there is no shortage of ways to go all-in on Halloween. Brands and retailers know how much preparation and celebration go into the holiday and have leveled-up the creativity to reach their seasonal goals. We're highlighting a few brands and retailers that are using the holiday strategically to release new products, stay on track with sustainability metrics, increase their social media engagement and more!
Sustainability
Mars knows a thing or two about candy. And they also know that candy wrappers are an issue during the hustle and bustle of trick-or-treating. So, the iconic candy brand is making an effort this Halloween season to minimize packaging waste by partnering with Rubicon Technologies to create Trick-or-Trash bags. The collaboration aims to give trick-or-treaters a simple, fun and free way to tackle wrapper waste by providing trick-or-treat bags with a prepaid postage stamp and simple three-step instructions on how to return it for proper recycling. Once returned, each individual bag and the wrappers placed inside are fully recycled for future use.
We love the commitment to sustainability by both Mars and Rubicon Technologies, which makes an impact in such a fun, simple way!
Product Innovation
Have you heard of Krispy Kreme? Well, for the Halloween season, you'll want to familiarize yourself with Krispy Skreme! That's right, Krispy Kreme is changing its name and logo, and is even creating an exclusive line of donuts inspired by Halloween. Plus, if consumers visit a Krispy Kreme location on Halloween, they will get a free doughnut of their choice. How sweet is that!?
As we all know, Halloween isn't just about candy and food, but also the costumes and looks! Digitally native make-up brand, NYX Professional Makeup, is leaning into limited-edition, Halloween themed make-up products inspired by Cirque du Soleil. To add to the excitement, NYX Professional Makeup partnered with globally renowned makeup artist Mimi Choi to create six exclusive and unique looks inspired by the collaboration. Leveling-up your costume makeup just got easier!
Digital Innovation
While many folks are eager to hit the streets and celebrate Halloween IRL, virtual environments also will see a bit of spooky fun! Goth and punk clothing and accessories retailer Hot Topic launched a metaverse Halloween collection, "Halloween Forever Collection," on Roblox for users to access in-game and on the Roblox Avatar Shop. It's a super fun way to increase consumer engagement, especially among brand loyalists!
Community Engagement
Brands and retailers are leaning into social media more than ever with Halloween-themed ideas, costume contests, etc. And yes, Halloween is for everyone – including your pets! One particular brand that capitalizes on their community engagement efforts for holidays is Chewy. They're back with their annual pet costume contest and campaign hashtag: #ChewyCostumeParty. This super fun contest engages their loyal followers and gives them a chance to win prizes. The retailer even donates products to the shelter or rescue of the winner's choice. All around, amazing!
Maybe you're not a pet-friendly person or into contests. But if you're more of a DIY fan, you'll have to see what JOANN Fabrics is doing! It's another example of a brand using social media to keep consumers even more engaged this Halloween season. Using #HandmadeWithJOANN, loyal consumers can educate their communities on how to make blankets, costumes, wreaths and more. Bring on all the Halloween inspo!
As you can see, it's not just a bunch of hocus pocus. Retailers and brands are seeing huge results this Halloween season by pushing creative limits and finding unique ways to activate and inspire their communities. At the Retail Innovation Conference & Expo 2023, we'll be diving deeper into these major goals such as: community commerce, digital innovation, sustainability and more! It'll be even more interesting to see how trends progress as we enter the next big holiday season. We'll be on the lookout and report back ASAP!